Buy and Sell
Custom Jewelry – Repair
Gold – Silver – Diamonds
We offer in-house jewelry repair!  Your jewelry never leaves the shop!  The best in-house repair in North Central West Virginia!
Meet our in-house jeweler!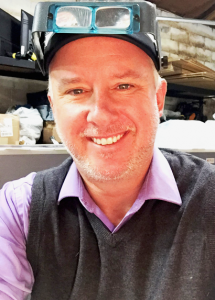 Charles Andrew Hoffman
Credentials:
Over 25 years experience in jewelry repair, customization, and creation!
GIA Graduate Diamond Grader
JA Certified Bench Jeweler
Andy's knowledge and experience ensures that your precious pieces of jewelry are in the most capable and professional of hands!
Your jewelry never leaves the premises!
Our jeweler just put together a beautiful 14k white gold 1/4ct TW diamond halo pendant. These will come with a 14k wg chain for only $349.95! Just for reference, these would be $500 or more elsewhere. We have several in stock, but they will go fast for Christmas!